24 Hours
Sound artist Wolfgang "Fadi" Dorninger performs and streams live from his recording studio 24 hours a day - solo and with guests
24 HOURS by Dorninger from Wolfgang Dorninger on Vimeo.
Who is playing:
DORNINGER - Sound Art project by Wolfgang Dorninger
Wipeout - Step into the dark side of club music!
The Smiling Buddhas - Techno, Ambient
DRKMBNT - Live act that makes music exclusively with self-soldered instruments and sound tools.
Monochrome Bleu - 80ies Industrialized Pop Band (Disbanded in 1993, the band plays a concert once every 10 years.)
Josef K. Noyce - Sings Shakespeare (The band was part of the international cassette movement in the 80s and broke up in 1994.)
Bruckmayr_Dorninger - Realtime 3-D and "algo" sounds
24 Hours Live / Streaming / NFT & The Studio
Corona has made one thing clear: live music is more than just a stage with a sound system and an audience in front of the stage. Since mid-March 2020 we are contorting how we will perform and communicate with our fans at the moment and in the future. That's why I'm working on a long and "loud" statement. Via streaming I present my musical output live in a 24 hour music marathon from my workspace, the Sonic Sound Studio, where new products (NFTs) are created at the same time. The listeners are immersed in a work of sound art, techno or bass music, played, algorithmically generated or created in a DJ mix. The sequence is designed in such a way that the listener can enter and exit without losing the thread. The work consists of three elements:
LIVE
Wolfgang Dorninger and his long-time musical partners broadcast a global concert live for 24 hours from the Sonic Sound Studio in Linz. Only works by Dorninger and "his" bands will be performed live, mixed or algorithmically generated.
STREAMING
The 24-hour performance will be broadcast via video stream. To access the stream, you must buy a ticket in advance. Information is available here.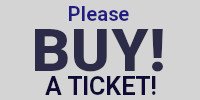 NFT (Non-Fungible Token)
There are several products of the 24-hour concert that can be auctioned by means of Non Fugible Tokens. During the 24-hour concert you can buy the whole Sonic Sound Studio including paintings, furniture and acoustic construction via auction. Details can be found here.
Further information at: http://dorninger.servus.at/
For more information: 24 Hours project page
Buy a ticket!

Monochrome Bleu "USA Tour 1989" from Wolfgang Dorninger on Vimeo.